Admissions Online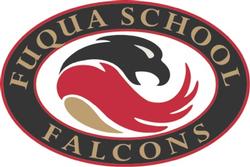 Dear Prospective Parent(s):
Thank you for your interest in Fuqua School. With nearly 350 students in grades PK3-12, Fuqua School has a reputation for academic excellence. Our school strives to instill a passion for learning, to foster a sense of social responsibility, and to encourage the development of personal integrity within each child. Our students are recognized for their ability to communicate effectively, think analytically, and demonstrate leadership in a variety of scholastic, athletic, and community-based endeavors.
Fuqua School teachers are committed to providing an outstanding educational experience for each student. Instructional settings are child-centered and characterized by challenging activities and opportunities for creative and critical thinking. Each child is seen as an individual and recognized for his or her particular strengths and talents. At Fuqua School, we provide a safe and caring environment in which students can grow into successful and well-rounded adults.
We are delighted to take this opportunity to partner with you in the education of your child. Below is a summary of our application process.
How to Apply
Applying is easy using our Online Application. We encourage families to apply online as it simplifies submission and provides parents a tool for tracking online the status of their admission after their application has been submitted. A non-refundable fee of $30 must be submitted with each application.
Create an Online Application
To begin the Online Application process,
Create an Account
. Then log in to your account and
Create A New Student Application
for your child. You will then have the flexibility to log in and out of your account and access your open application.
After submitting the application, you will be able to track online your admissions status at the school by logging in to your account. There you will be able to print the completed applications, monitor when the school receives supplemental application forms and, if necessary, reprint the supplemental forms.
Should you desire more information than is available on our website, please
Request More Information
and our Admissions Office will contact you.
We Look Forward to Meeting You
If you have not already done so, please consider making an appointment to visit. We would very much like to meet you and encourage you to tour our school and campus.
If you have questions about the Admissions Process, please contact the Admissions Office at 434-392-4131, ext. 273 or by email at murphycm@fuquaschool.com We look forward to serving your family!
Sincerely,
Christy M. Murphy
Director of Admissions
Fuqua School admits students of any race, color, national and ethnic origin to all the rights, privileges, programs, and activities generally accorded or made available to students at the school. Fuqua School does not discriminate on the basis of race, color, national and ethnic origin in administration of its educational policies, admissions policies, scholarship and loan programs, and athletic and other school-administered programs.